Here is a look at some of the great vinyl siding, soffit, fascia, and eavestrough work we have done at Kanata Siding. We pride ourselves in every project that we take on and it shows in the outcome of the work we do. Team up with Kanata Siding on your next siding project. 
Horizontal and Board & Batten vinyl siding, soffit & Aluminum
Vinyl siding is a great way to enhance the curb appeal of your home. It is Durable, Cost effective, and environmentally friendly to produce. Have a look at some of the great work that we have done in your area. PVC and vinyl siding will not ignite from fire unless it reaches over 700 degrees Fahrenheit.  This makes vinyl and PVC siding commonly used as a fire-resistive material in new home construction.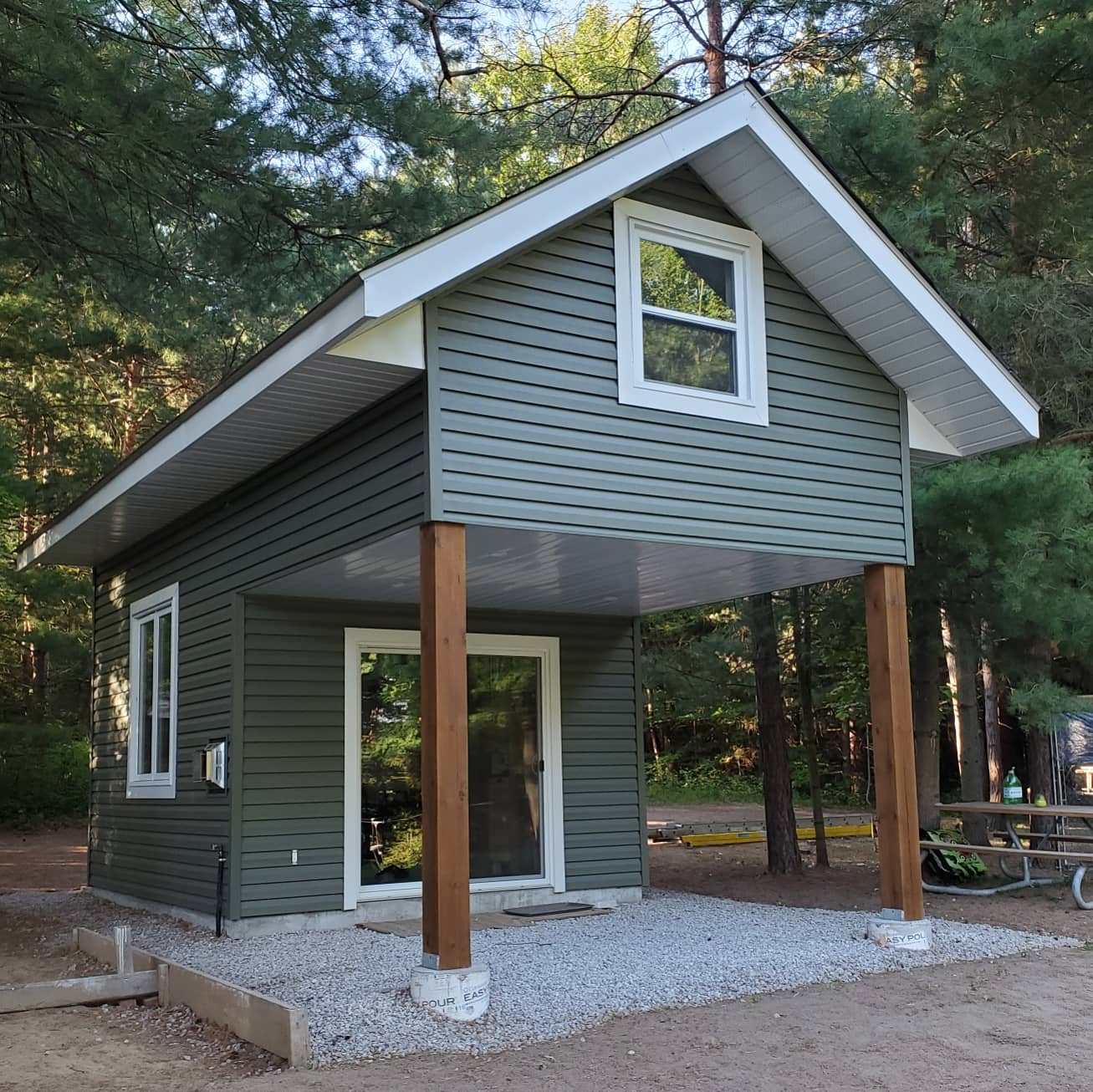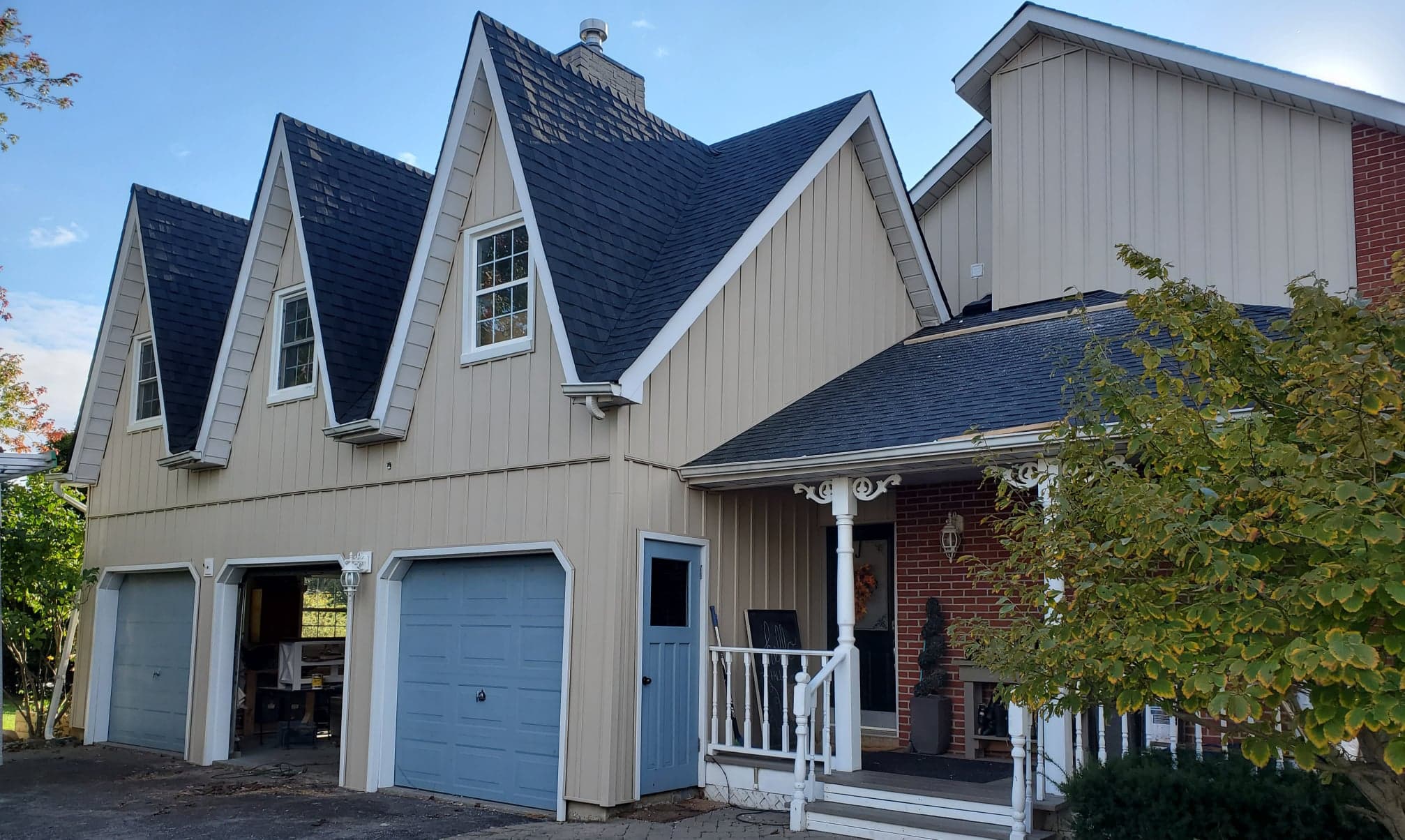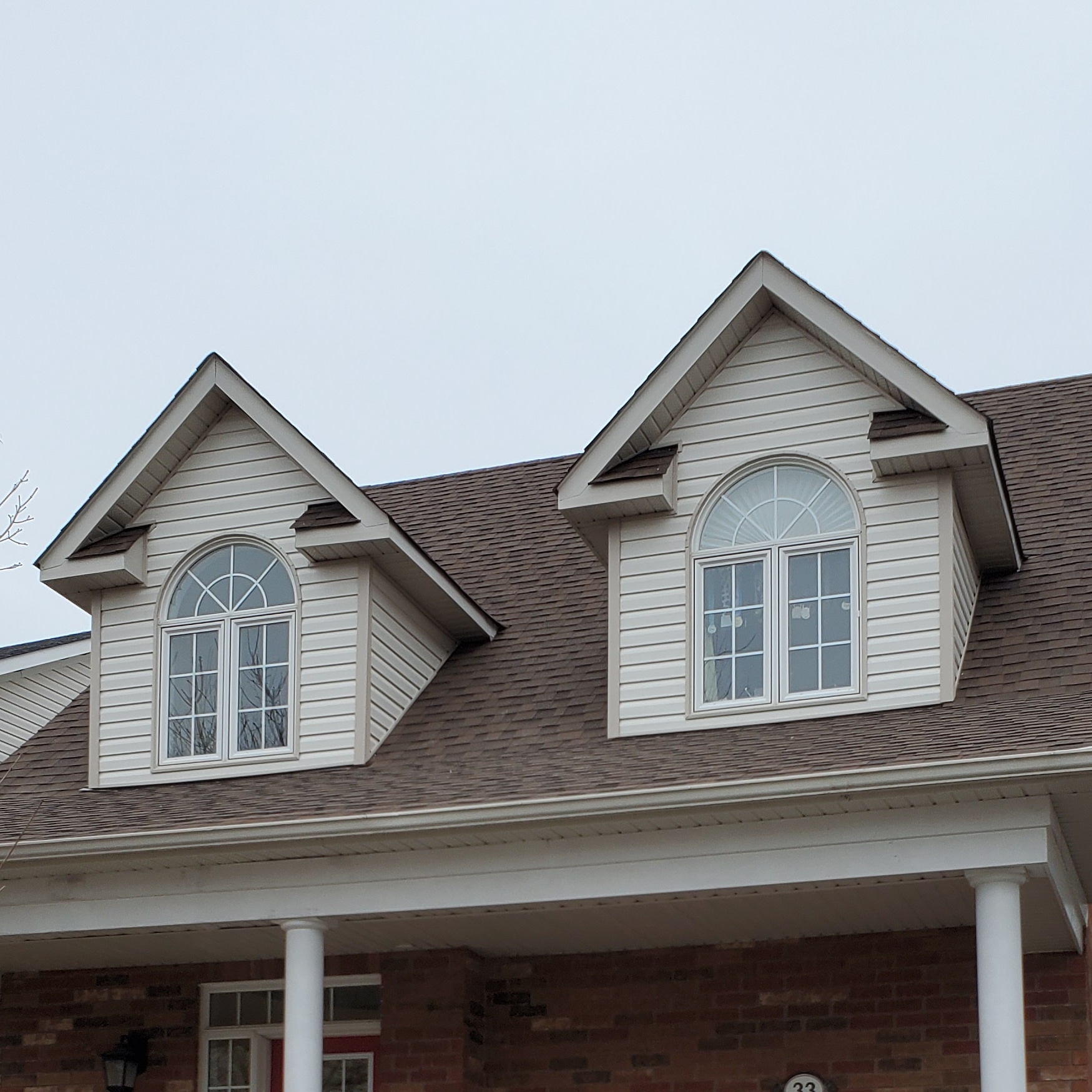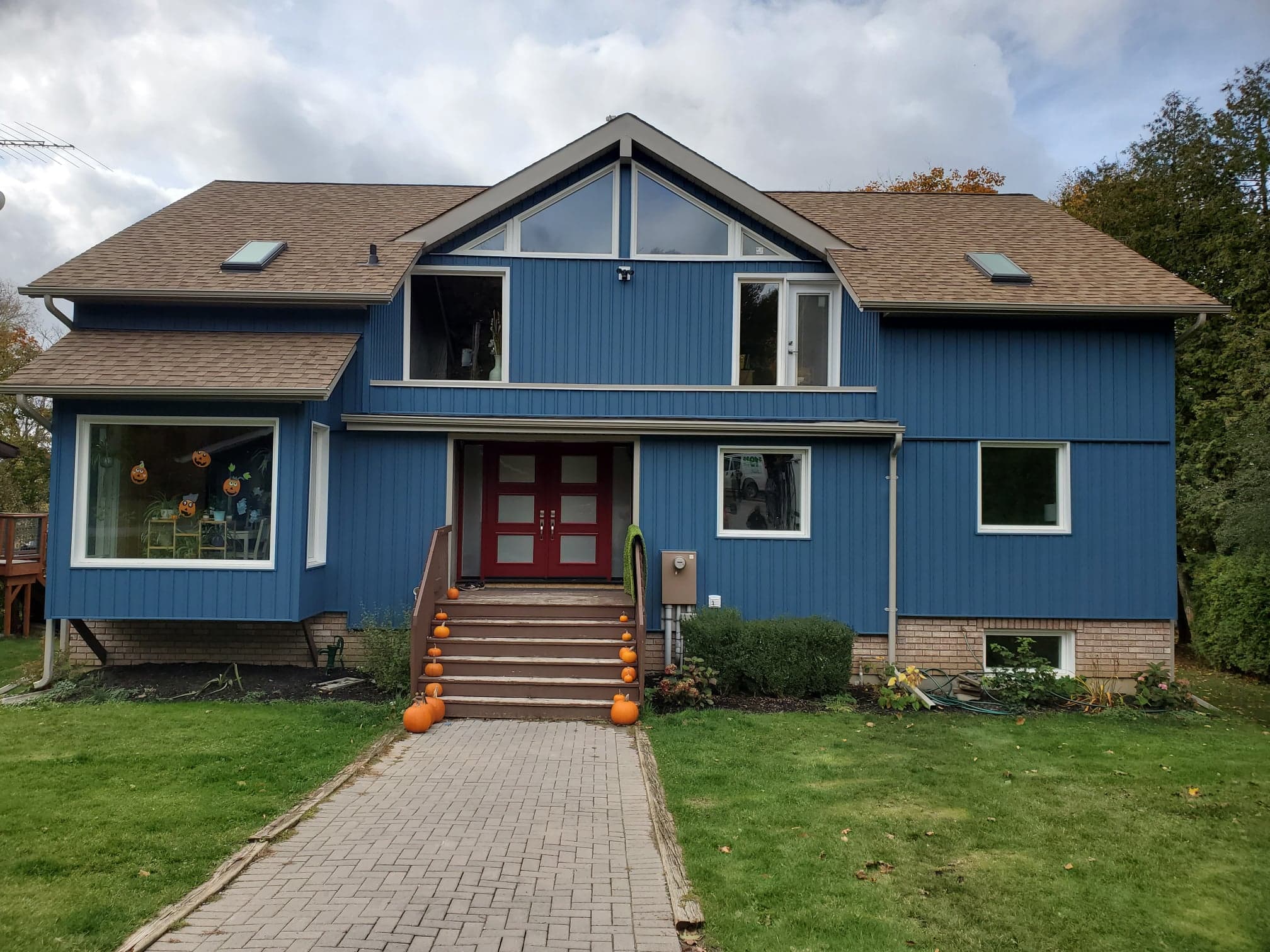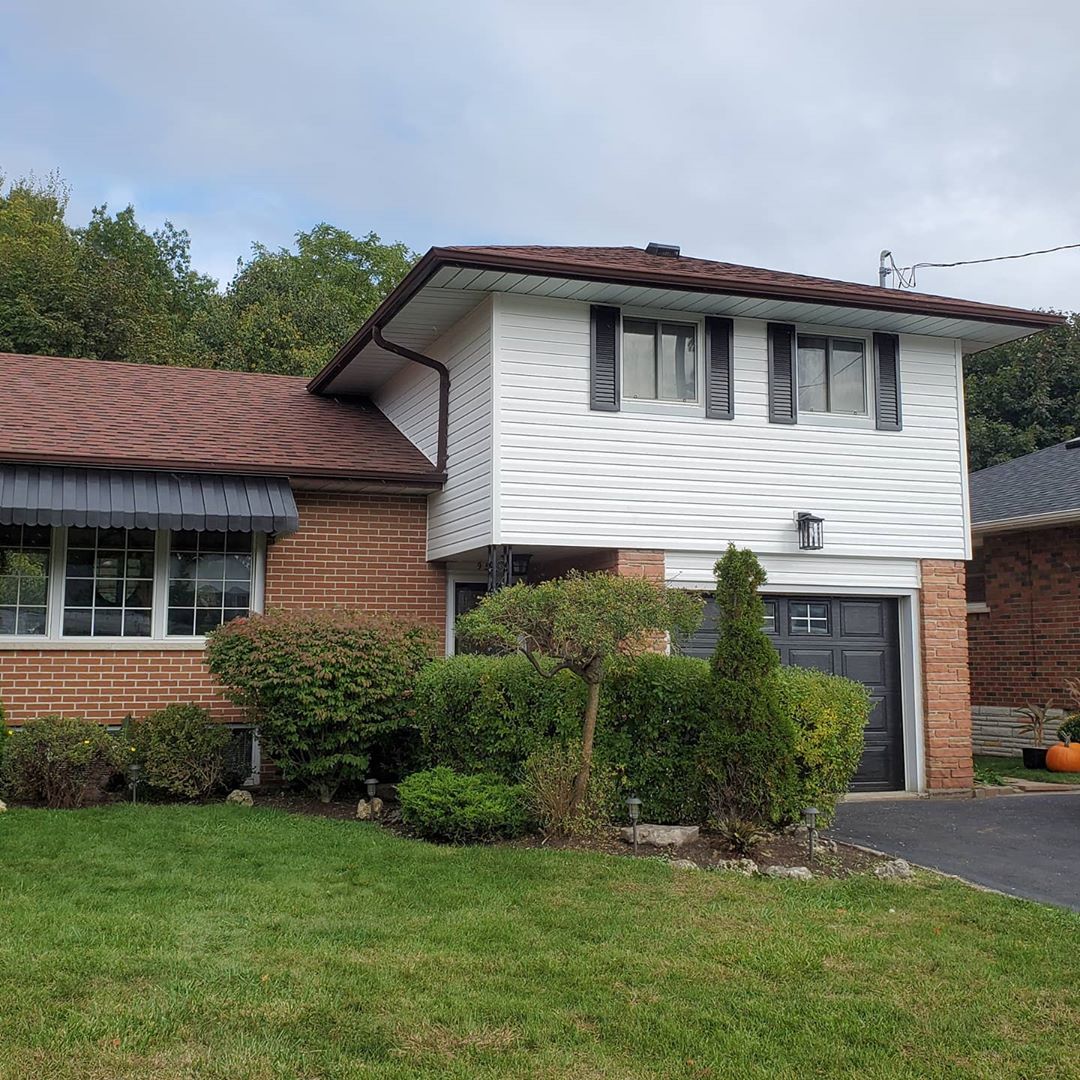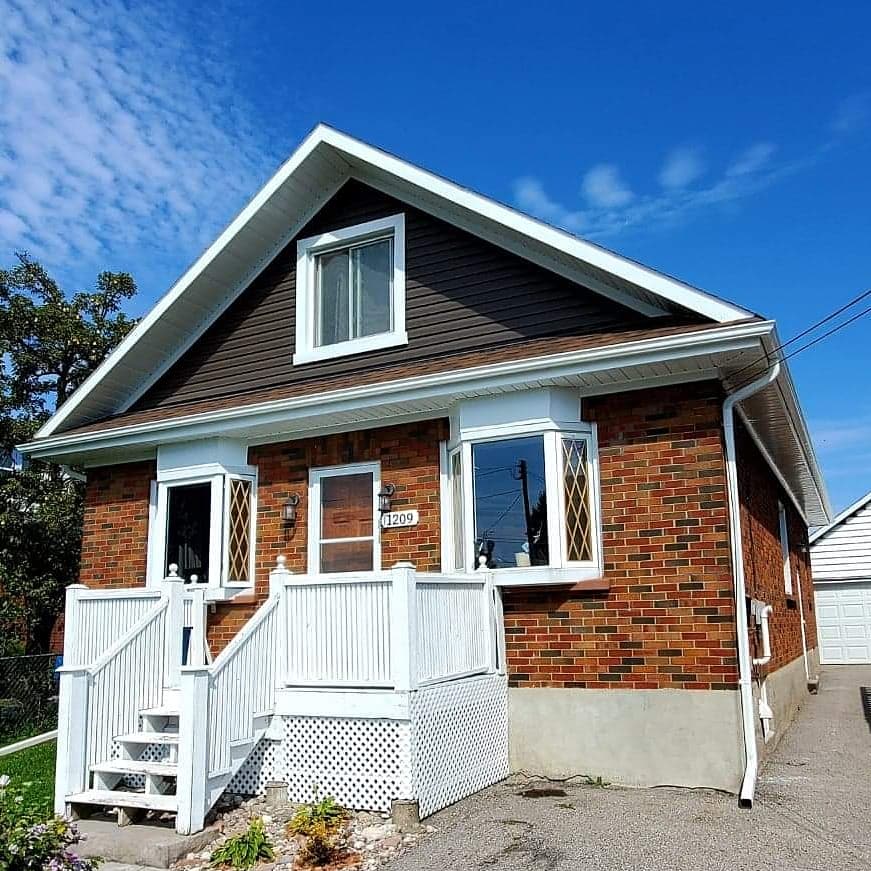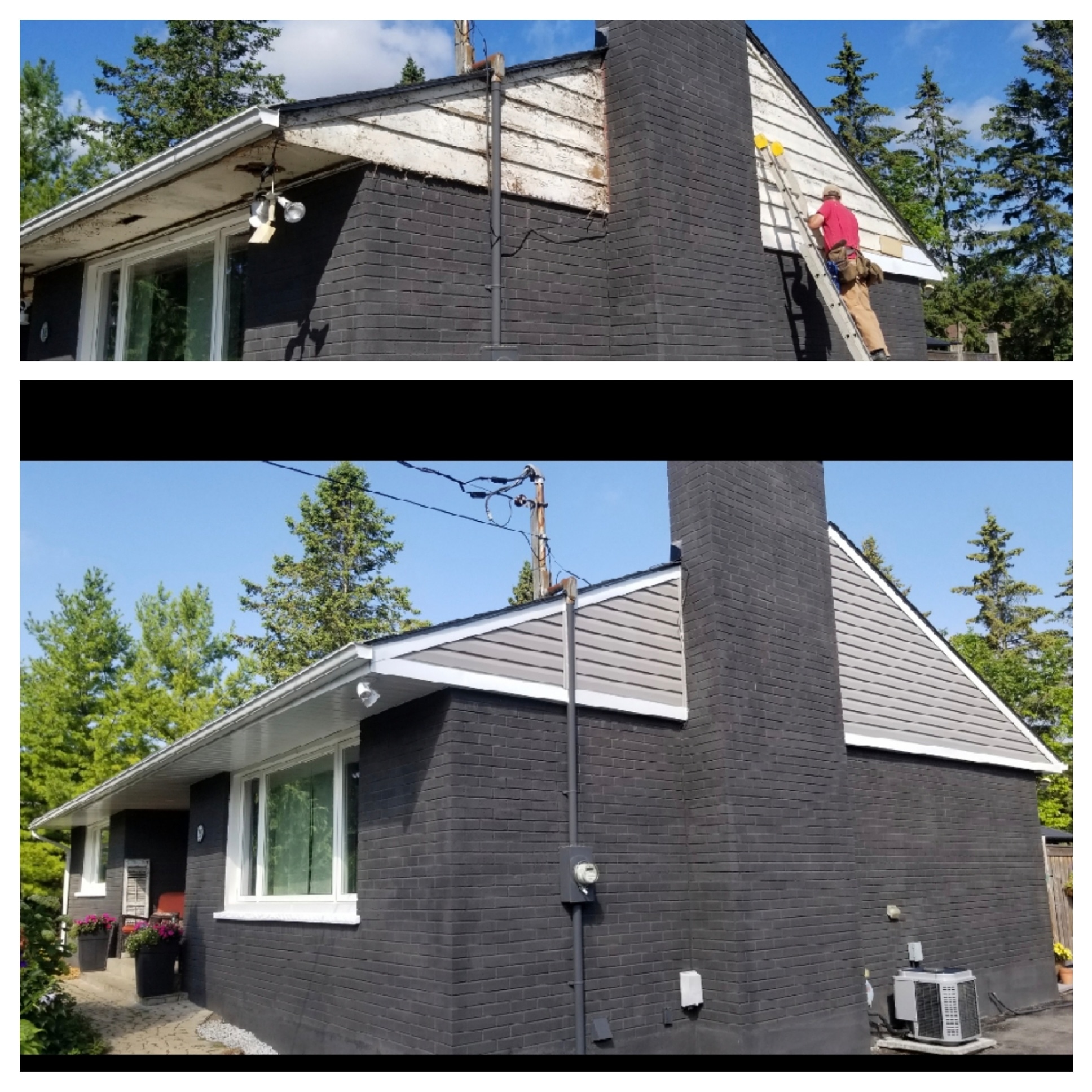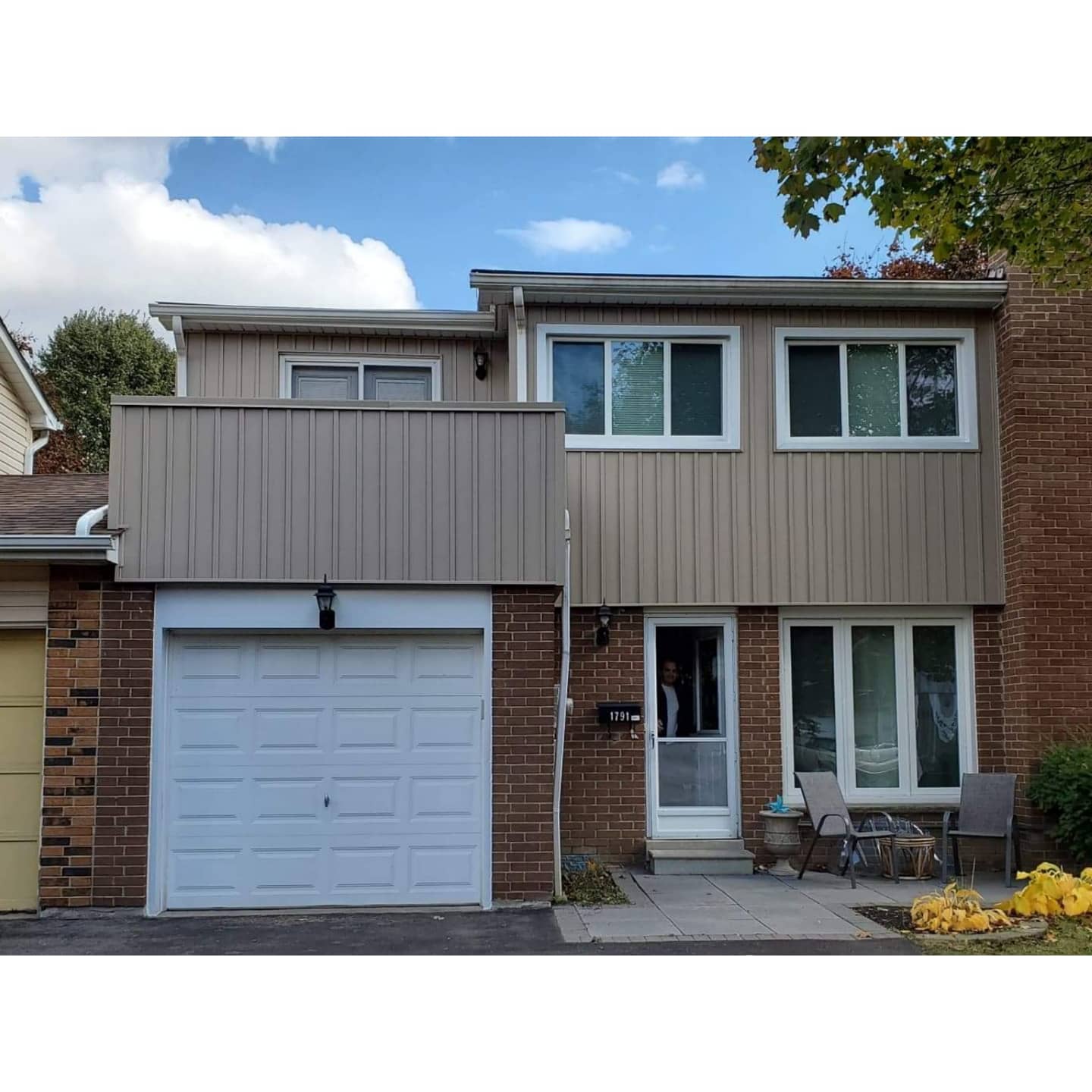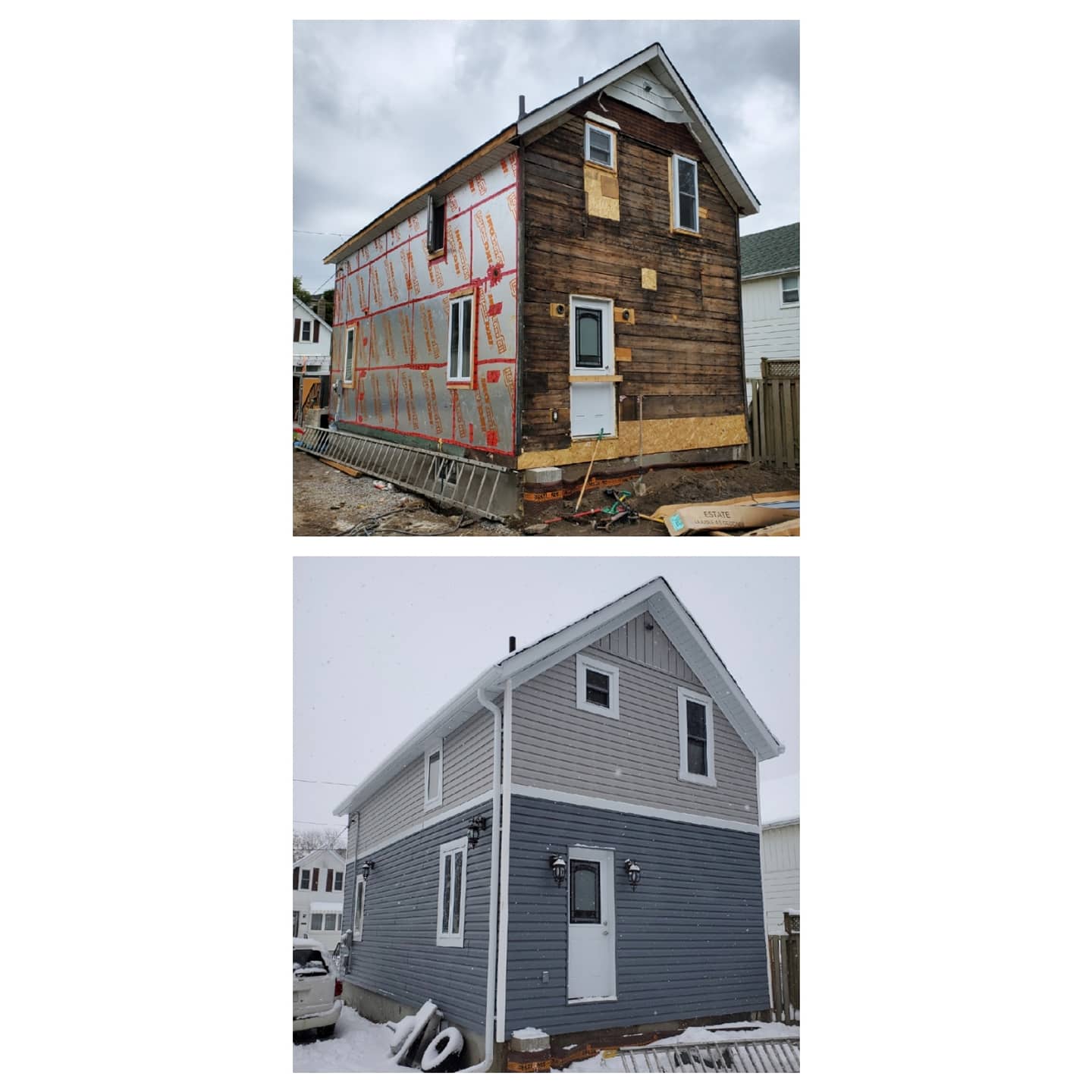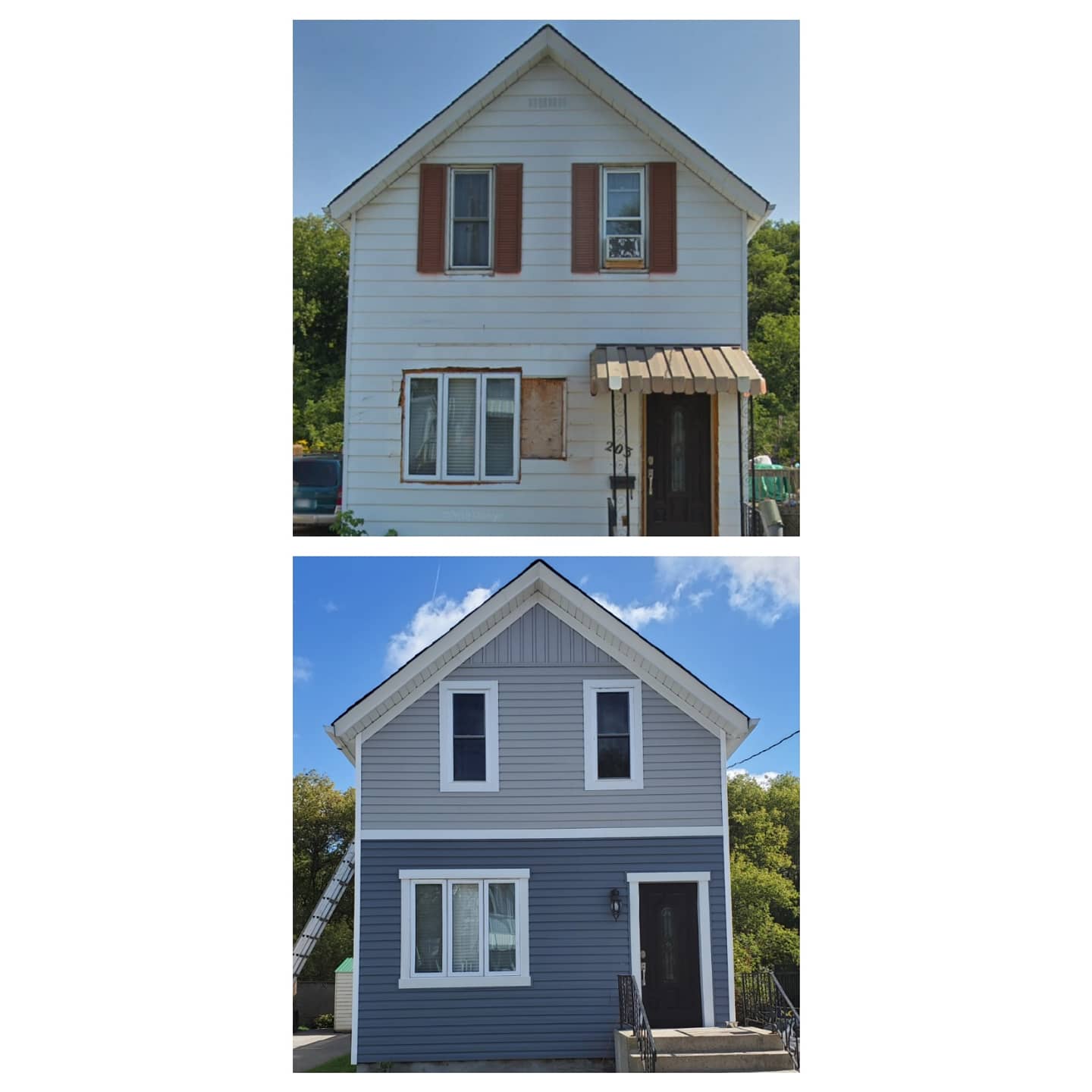 Hardie, Pvc Siding, wood siding, soffit & eavestrough Kanata and surrounding
Wood siding is a paintable, easily serviceable way to boost your curb appeal.  PVC siding has a bigger benefit on top of looking like wood, that color not fading it has a interlocking system that makes entire walls look seamless. All PVC and Wood siding products we use are VSI approved.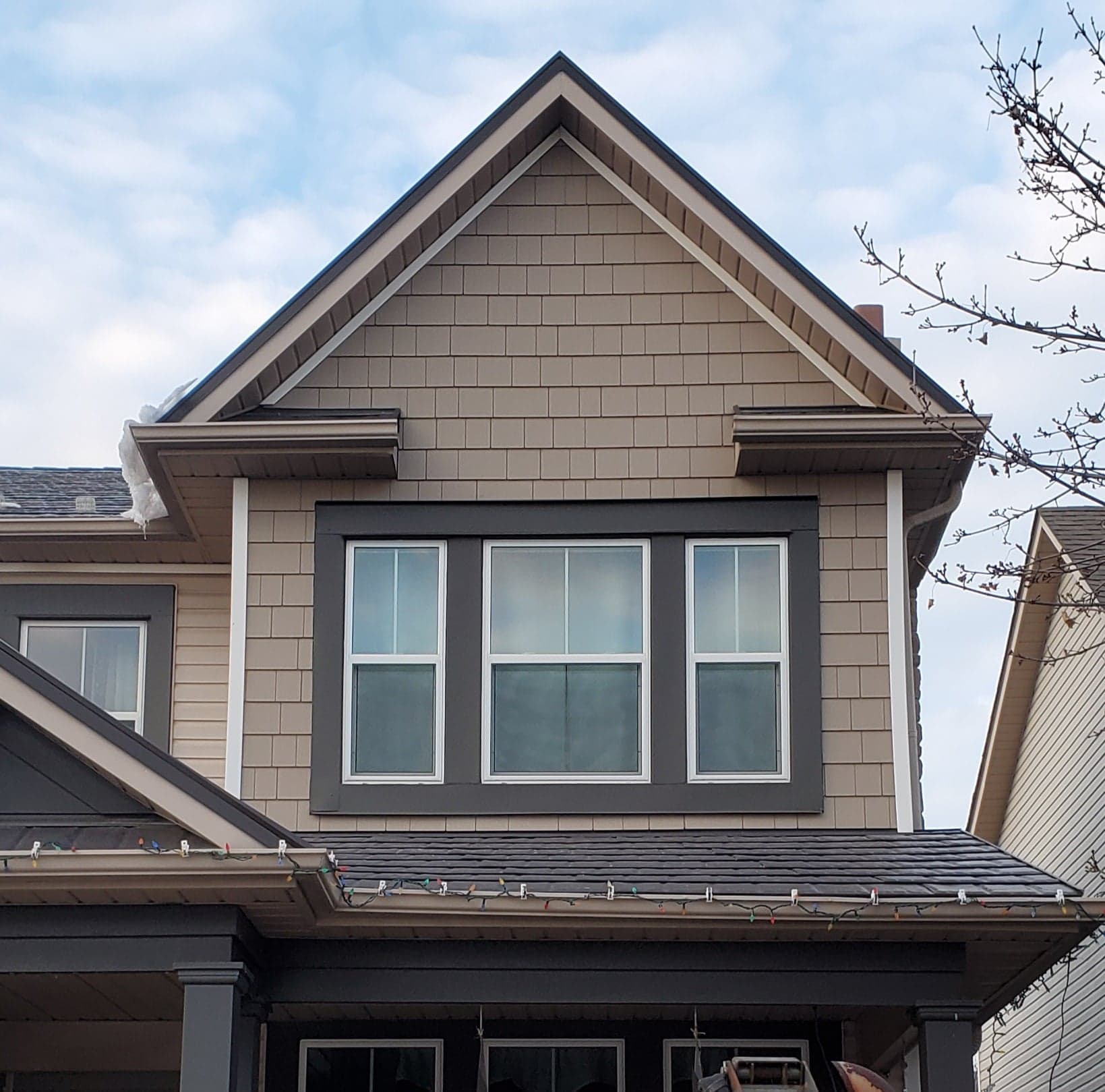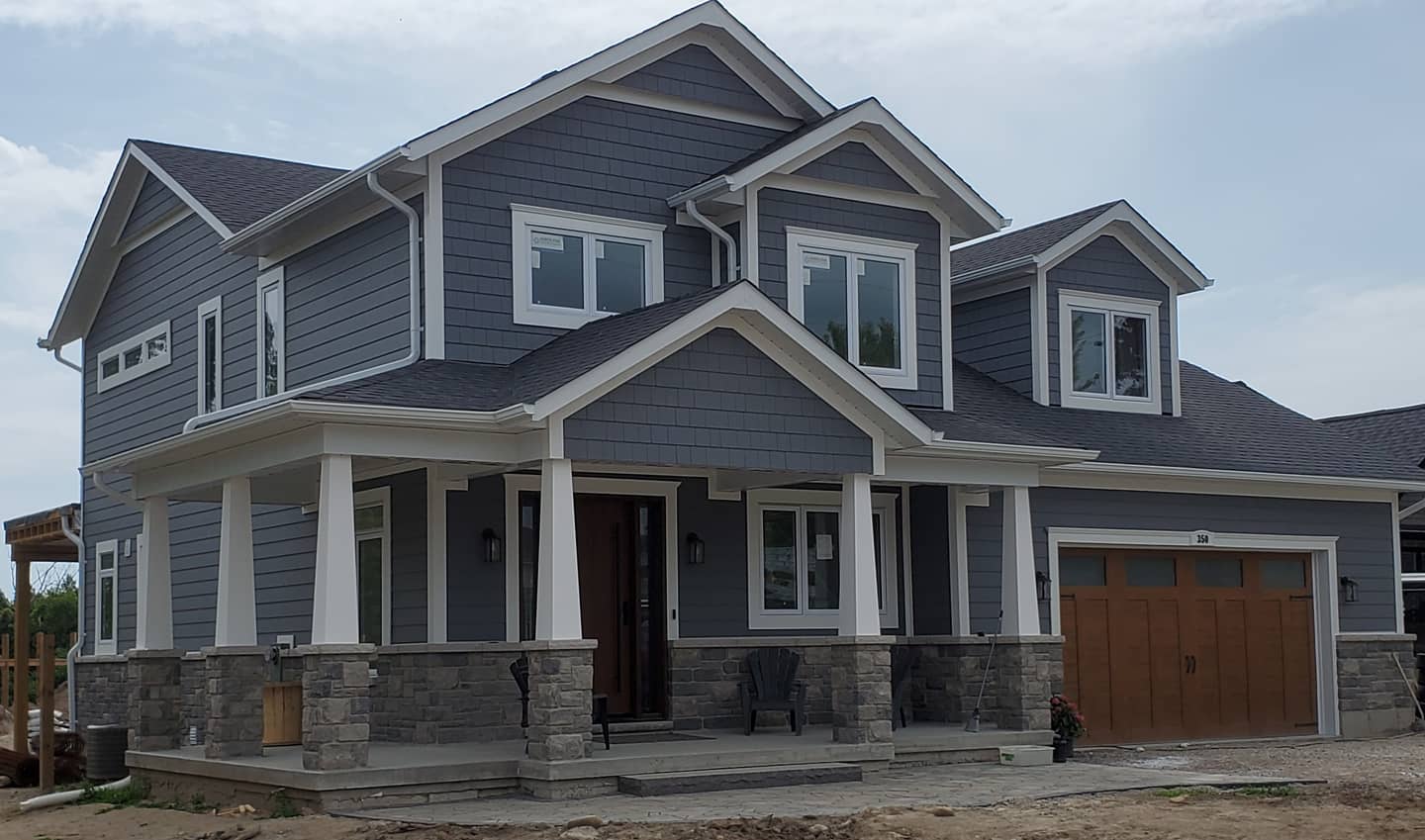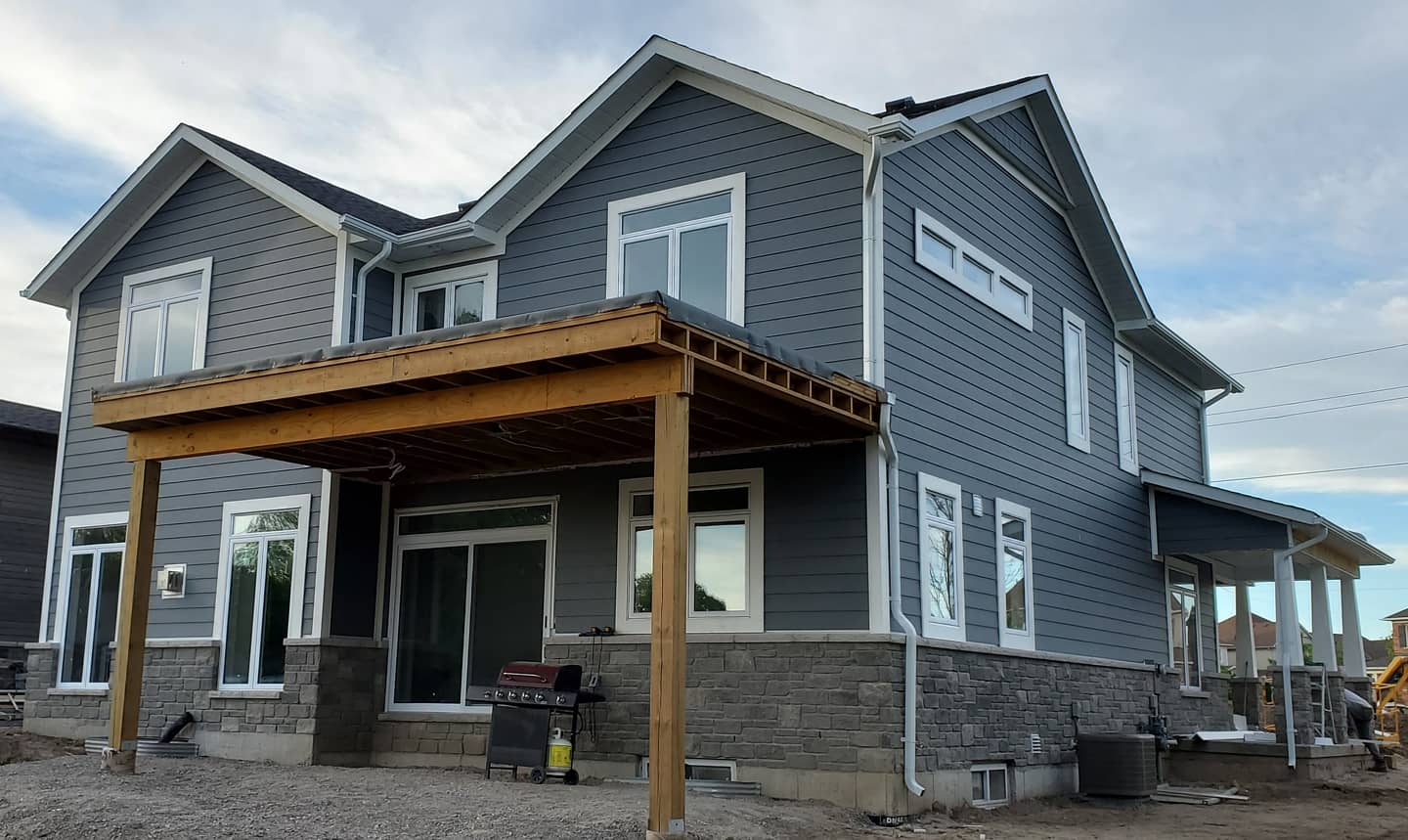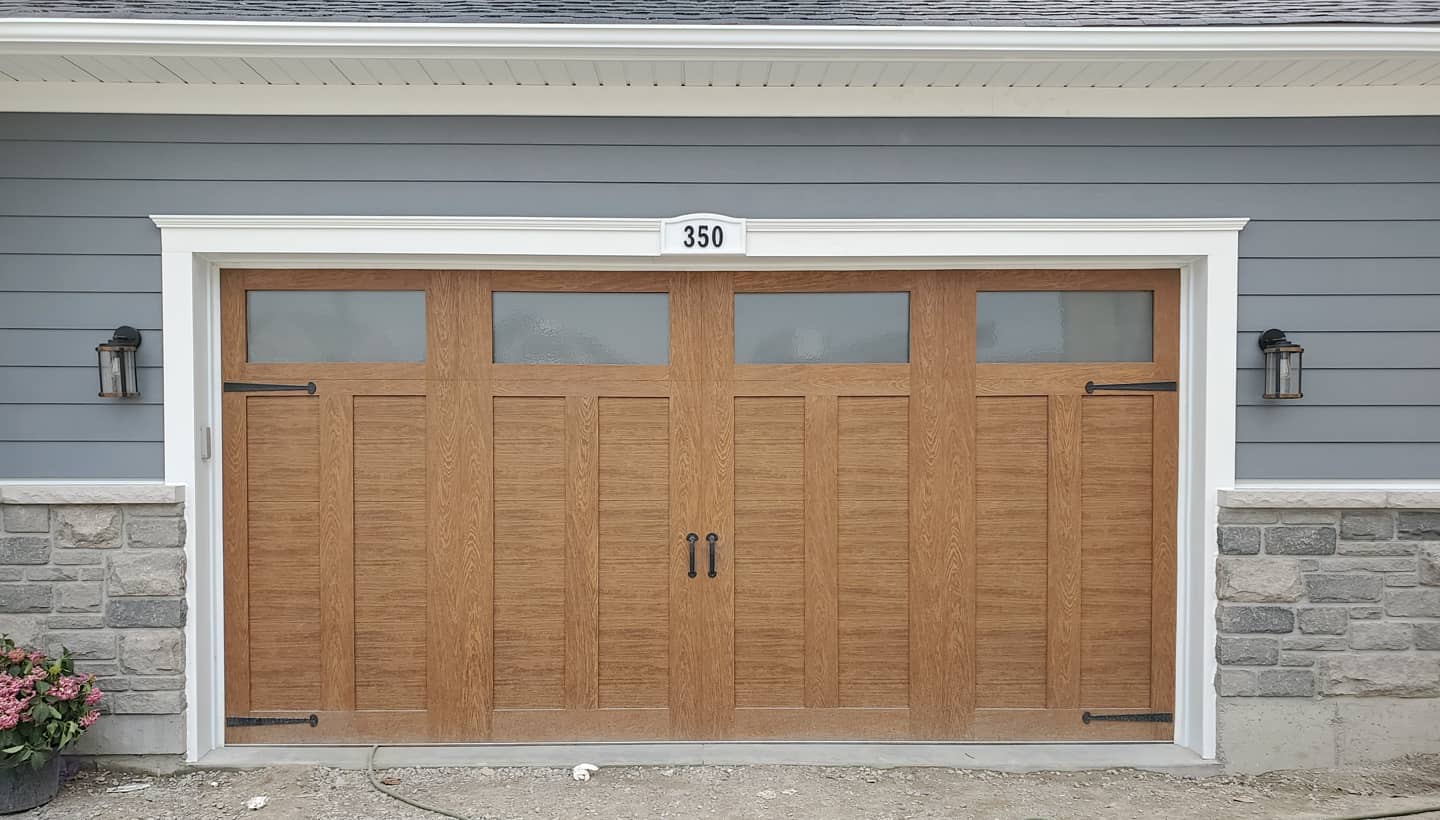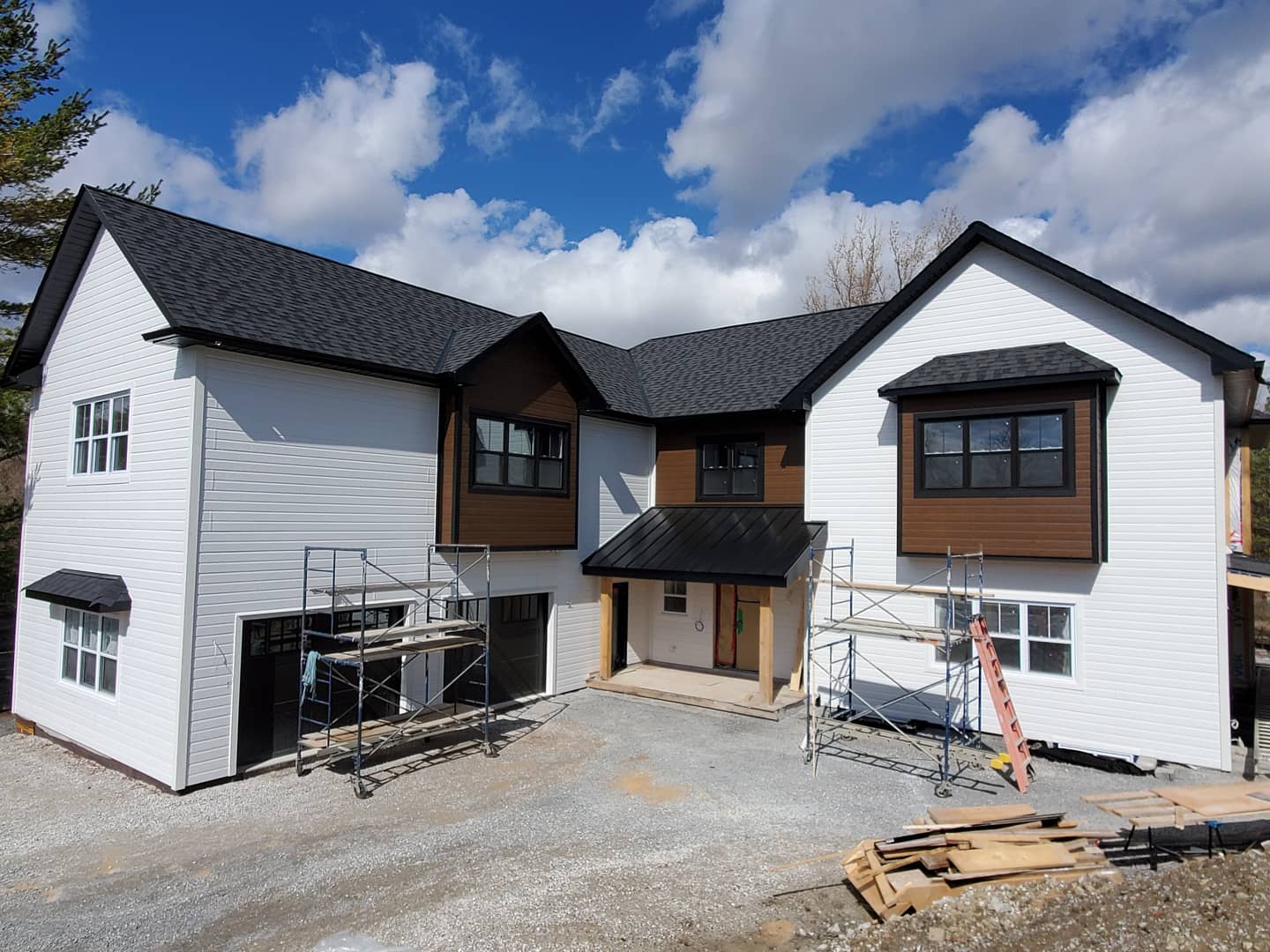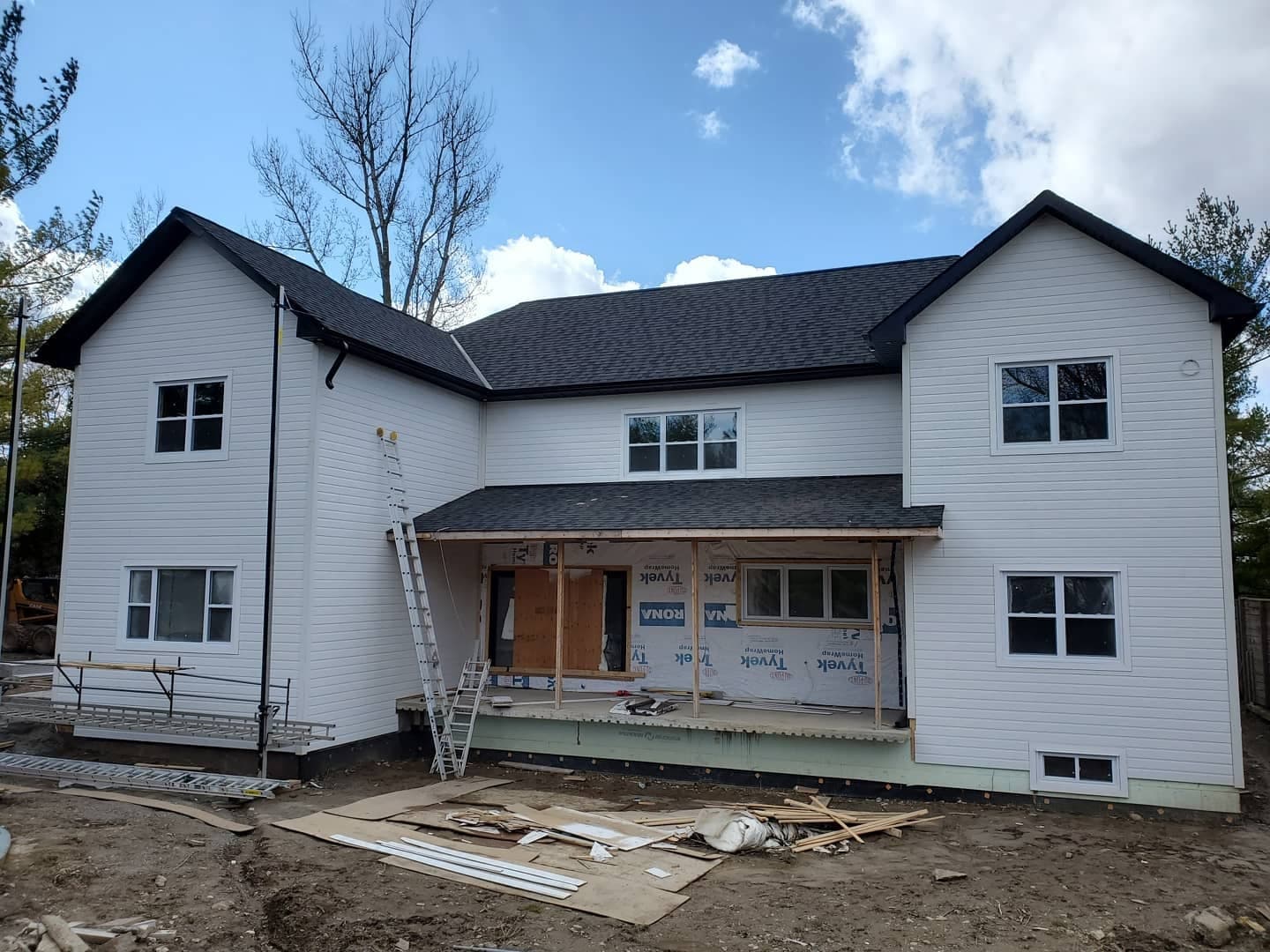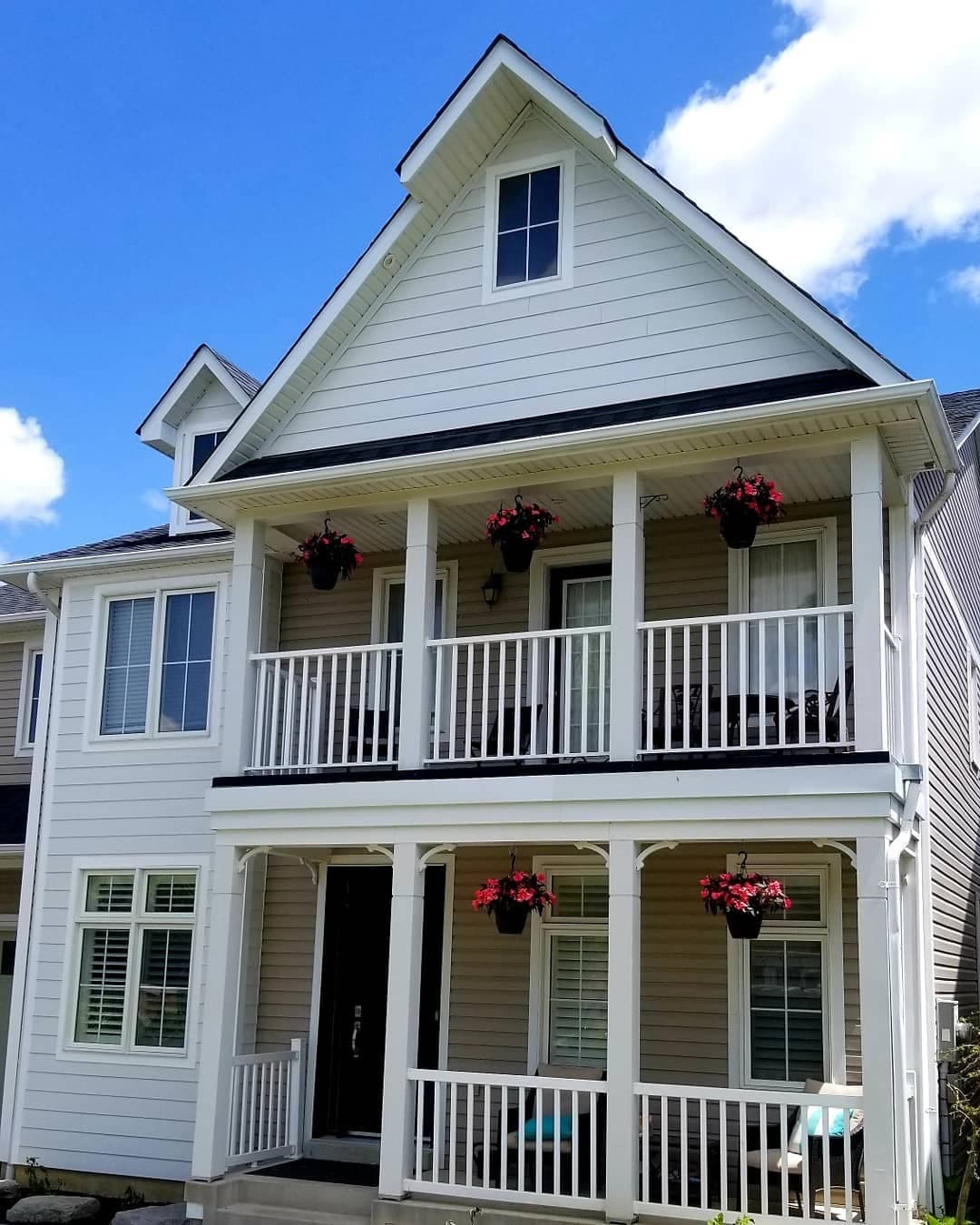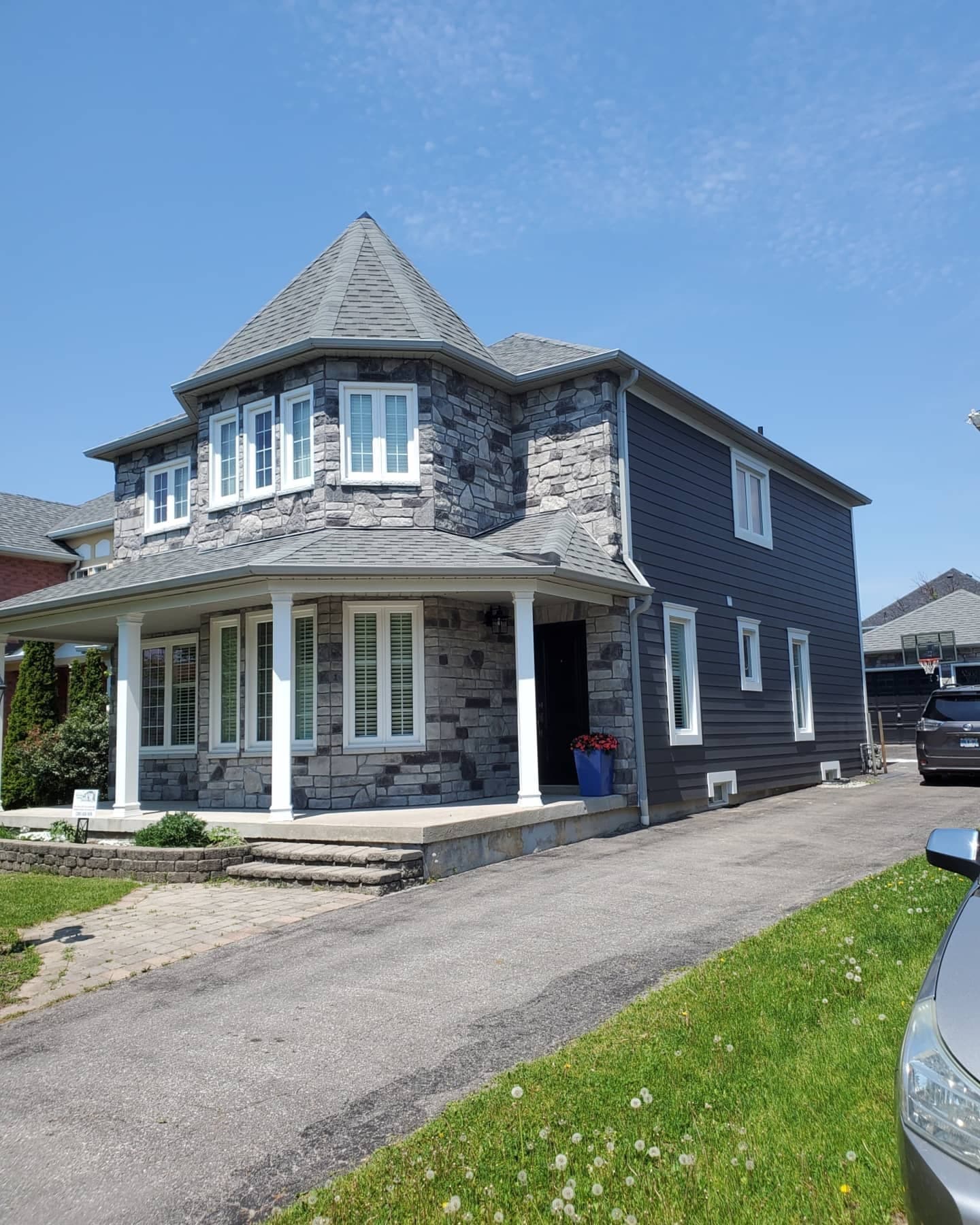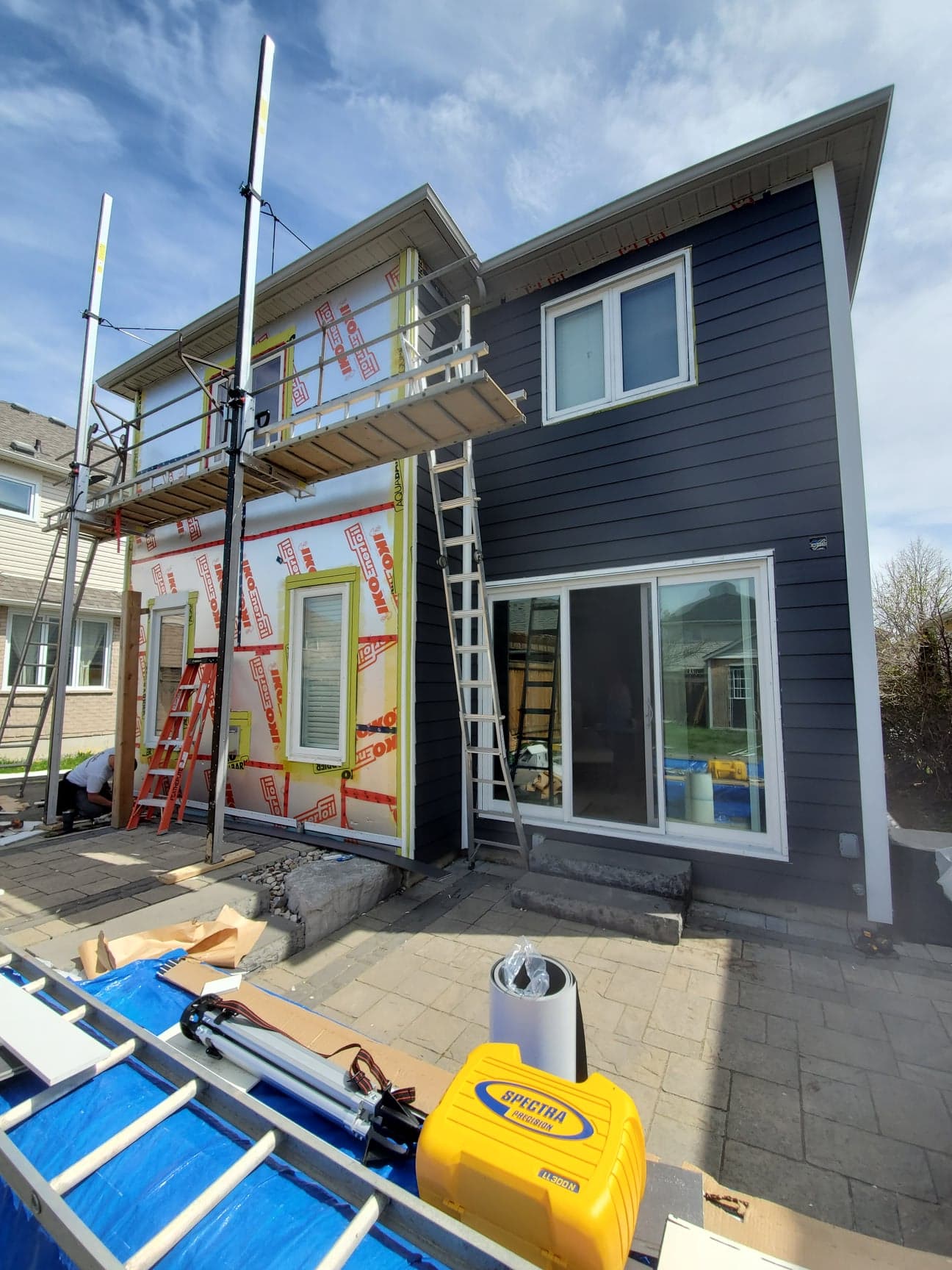 Aluminum capping, Soffit, Fascia, accent walls, water damage repair & Kanata emergency siding repair
No more painting garage doors and windows. We also offer inspections and repairs to all different types of siding, soffits, eavestrough, roofs. In addition we also offer full restoration services such as sheeting and insulation. We only use VSI approved vinyl and PVC products, also we are a VSI certified company. Ask us for any details on VSI.